WHY WE LOVE WORKING AT ESSENTIA
"Since my first day, I noticed the very open and inclusive environment where everyone's points of view are respected and appreciated. The dedication, passion and competitive spirit of the Essentia family is like no other! I couldn't be
prouder to be a part of it!"
ANTONIO
Field Marketing Director
"Once I started, I was immediately invested in all the great aspects of Essentia. The people gave me energy, passion and made me feel lucky to be a part of a team. That energy, passion and gratitude hasn't wavered for even a moment during my time here."
"I love representing a product/brand that everyone loves and if they don't yet, I know that they will. I get to help improve people's lives one bottle at a time. Not a day goes by that I don't hear a testimony from a customer/family member/friend on why they drink Essentia."
JESSICA
Regional Sales Manager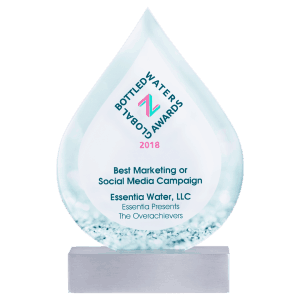 BEST MARKETING CAMPAIGN
2018 GLOBAL BOTTLED WATER AWARDS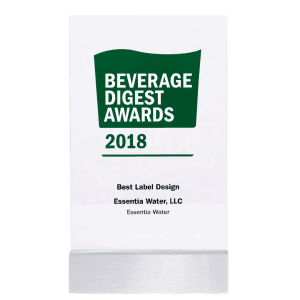 BEST PACKAGE LABEL DESIGN
2018 BEVERAGE DIGEST AWARDS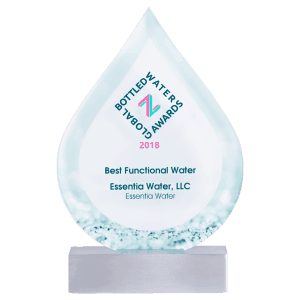 BEST FUNCTIONAL WATER
2018 GLOBAL BOTTLED WATER AWARDS
At Essentia, we're always on the lookout for positively charged people who can bring passion and energy to the team. As the #1 ionized alkaline water brand in the nation, we're enjoying explosive growth, and that means we need like-minded individuals to join our team.
Minimum Experience:
Experienced
+ expand
The Area Sales Manager (ASM) is the key street-level sales person in the assigned geography. He/she is responsible for the execution of a go to market strategy that includes both DSD and Direct Routes to Market that meets or exceeds annual objectives. The Area Sales Manager reports to the Region Sales Manager (RSM) in his/her territory
JOB RESPONSIBILITIES
Responsible for growing sales & market share by identifying and creating new business and increasing the customer base within the region.
Implements Sales strategies to deliver annual volume objectives of the region
Continuously monitor & report competitive activities and keep abreast of market trends
Monitor the performance of distributors within the area. Identify issues and take action to deal with them
Rollout and champion Essentia's brand platform across all market segments.
This includes:
Use the ShelvSpace app daily to record account calls, accomplishments & opportunities
Maintain and expand account & package distribution for maximized sales in the region.
Work with Distributor personnel and retailers to ensure sales, distribution and merchandising objectives are met.
Train & develop Distributor sales personnel on brand standards to optimize sales performance.
Support Key Retailer Sales calls with RSM/FMM's as required.
Effectively leverage Field Marketing resources with local retailers
In conjunction with RSM, manage all sales expenses and budgets for region.
JOB REQUIREMENTS
At least 3 years business/sales experience or equivalent education. College degree preferred.
Experience working for or with DSD Distributors a must.
Account sales experience is a plus.
Working knowledge of Microsoft office products.
Good command of business mathematics with strong analytical skills
Good written and verbal communication skills.
Productive working in a collaborative, team environment with minimal oversight
Ability to comfortably lift 50 lbs.
Some overnight travel required
Customer Fulfillment Manager
Minimum Experience:
Experienced
+ expand
Opportunity
Essentia Water, a national leader within the premium bottled water category, is looking for a talented and passionate individual to join our Operations team. This Customer Fulfillment Manager role, based in our Bothell, Washington Corporate Headquarters, will be responsible for managing a growing team of Customer Fulfillment Representatives managing sales orders and logistics with a focus on providing unmatched service to our distributor partners and field team located throughout the country.
About the Position
The Customer Fulfillment Manager role demands someone with great communication and problem-solving skills. We're looking for a leader who's responsible, personable, detail-oriented and committed to excellence. This is an outstanding opportunity for someone with a background in customer fulfillment management to have an immediate impact as an integral part of an amazing, fast-growing company.
Essential Functions:
Responsible to develop and grow trusted relationships with our distributor partners and field team (ie. be proactive in heading off issues before they affect the customer).
Review, manage, enter, and follow up to ensure customer orders are filled accurately and on time.
Act as liaison with trading partners and third-party EDI providers.
Use your knowledge of third-party logistics to ensure consistent and timely delivery with a focus on resolving issues as they arise.
Recommend and execute improvements to relevant processes and service offerings as needed.
Set the foundation of good judgement that makes it easy for our customers, partners and employees to work with Essentia.
Position Requirements
To perform this job successfully, an individual must be able to perform each essential duty satisfactorily. The requirements listed below are representative of the knowledge, skill, and/or ability required. Reasonable accommodations may be made to enable individuals with qualified disabilities to perform the essential functions.
Exceptional people management skills with a focus on establishing clear direction, driving results through others, mentorship, and team development.
Experience working for a fast-paced, high growth company.
Proven follow-through ability with a focus on a persistent drive for results.
Outstanding written and verbal communication skills.
Exceptional relationship management and collaboration skills.
Strong problem-solving ability with a commitment to excellent results.
Proficient in Microsoft Office and ERP/CRM Systems.
Education and/or Experience:
Bachelor's degree in business, communications, or related field.
2+ years of customer fulfillment (business-to-business) experience.
2+ years of experience managing direct reports.
Proven history of exceptional customer service.
Beverage or other consumer packaged goods distributor experience is preferred.
Our Employees:
Our employees are the face of Essentia. They're pivotal in helping us further our mission to improve people's lives through better hydration. They help us create those moments of genuine connection with our customers and they're passionate about helping people be their best.
At Essentia, we're always on the lookout for positively charged people who bring passion and energy to the team and who love our brand. As the #1 ionized alkaline water brand nationally, we're enjoying explosive growth and need like-minded individuals to join our team. People who bring diversity, big ideas, and inspiration to everything that we do.
Physical Demands and Work Environment:
While performing the duties of this job, the employee is regularly required to stand, sit, talk, hear, and use hands and fingers to operate a computer and telephone along with reaching. Specific vision abilities include close vision requirements due to computer work. Moderate noise, ability to work in a confined area, and ability to sit at a computer for an extended period of time are also included. Ability to effectively communicate and work in a dynamic environment.
Nothing in this job description restricts management's right to assign or reassign duties and responsibilities to this job at any time. This position description is designed to outline primary duties, qualifications and job scope, but not limit our employees nor the organization to just the work identified. It is our expectation that each employee will offer his/her services wherever and whenever necessary to ensure the success of the company.
The policy of Essentia Water, LLC. is to hire, train, and promote all persons in all job groups in accordance with law, without regard to race, color, religion, sex, sexual orientation, age, marital or military status, national origin, gender identity, the presence of any sensory, mental or physical disability, genetic information, or any other status or characteristic protected by local, state, or federal law.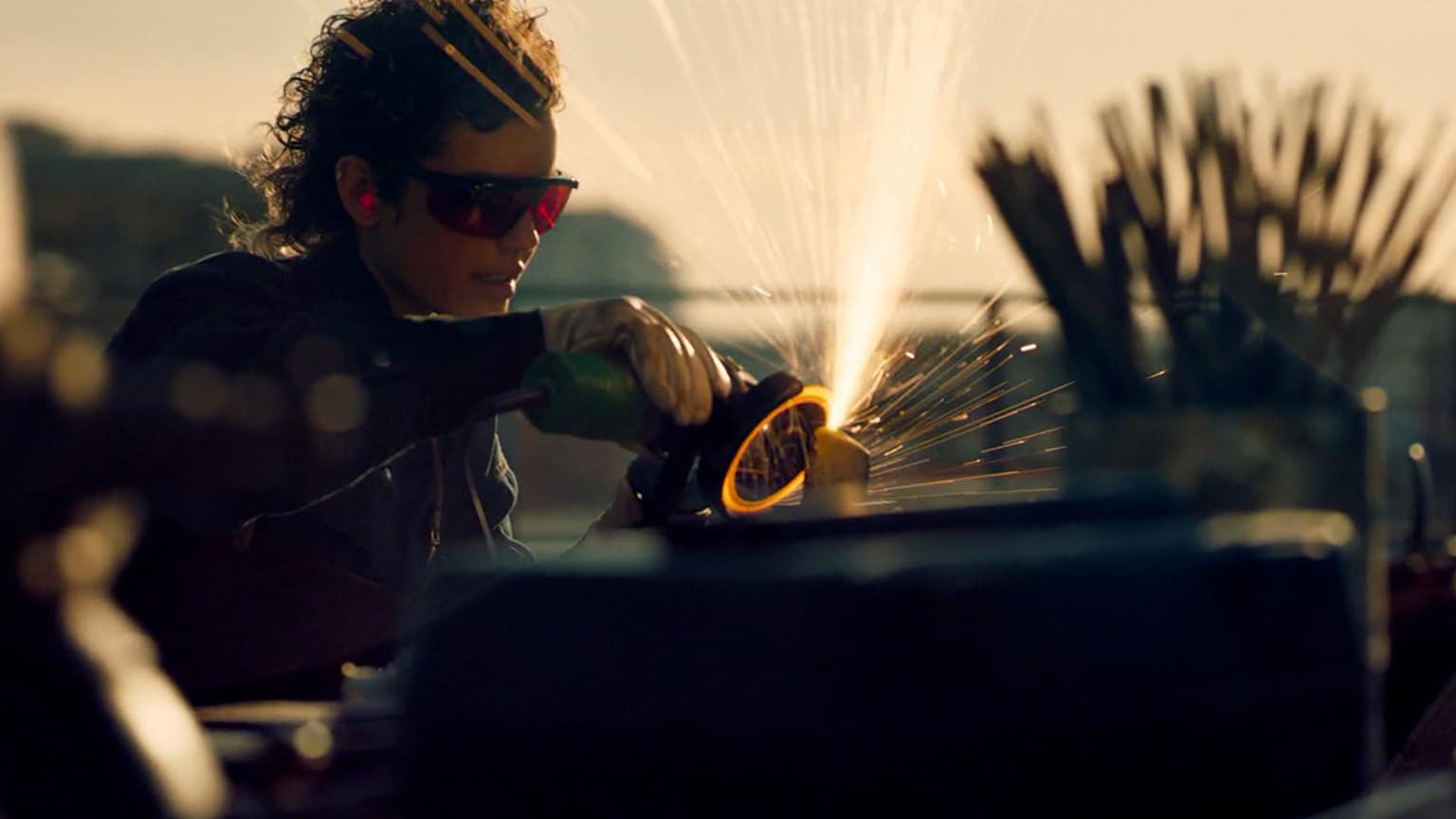 Like-minded people competing, performing, creating and striving to be the best version of themselves. We believe in living passionately, purposefully and that good hydration is the key to unlocking your full potential