WHY WE LOVE WORKING AT ESSENTIA
"Since my first day, I noticed the very open and inclusive environment where everyone's points of view are respected and appreciated. The dedication, passion and competitive spirit of the Essentia family is like no other! I couldn't be
prouder to be a part of it!"
ANTONIO
Field Marketing Director
"Once I started, I was immediately invested in all the great aspects of Essentia. The people gave me energy, passion and made me feel lucky to be a part of a team. That energy, passion and gratitude hasn't wavered for even a moment during my time here."
"I love representing a product/brand that everyone loves and if they don't yet, I know that they will. I get to help improve people's lives one bottle at a time. Not a day goes by that I don't hear a testimony from a customer/family member/friend on why they drink Essentia."
JESSICA
Regional Sales Manager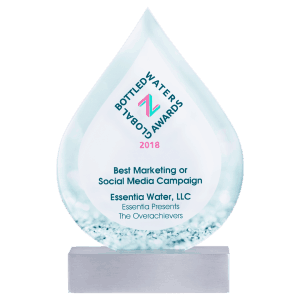 BEST MARKETING CAMPAIGN
2018 GLOBAL BOTTLED WATER AWARDS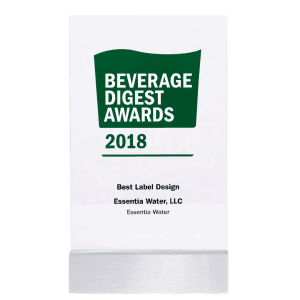 BEST PACKAGE LABEL DESIGN
2018 BEVERAGE DIGEST AWARDS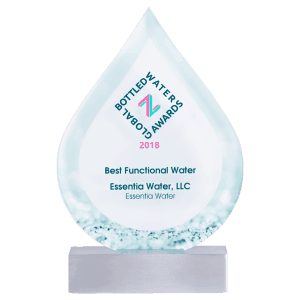 BEST FUNCTIONAL WATER
2018 GLOBAL BOTTLED WATER AWARDS
At Essentia, we're always on the lookout for positively charged people who can bring passion and energy to the team. As the #1 ionized alkaline water brand in the nation, we're enjoying explosive growth, and that means we need like-minded individuals to join our team.
Digital Marketing Director
Minimum Experience:
Experienced
+ expand
Opportunity:
Essentia Water, the #1 supercharged ionized alkaline water in the premium bottled water category is looking for a talented and passionate individual to join our growing marketing team. The Director of Digital Marketing is a critical role within the marketing team, reporting to the Sr. Director of Integrated Marketing, responsible for planning and developing digital marketing strategy and experiences across the consumer journey. To ensure tight integration, the director will work with cross functional teams including creative and media agencies, PR, retail, and insights among others to develop and execute digital marketing plans, stay abreast of competitive and consumer trends, and identify new opportunities that will grow the brand. This role demands a strong, strategic leader well versed in all aspects of digital marketing to lead the digital marketing discipline across the consumer purchase journey. This position is in Bothell, WA
What you get to do every day?
Develop the company's strategic roadmap for digital marketing
Drive development and use of customer journey maps to ensure a consumer centric perspective.
Nurture and grow an inspired digital team, with two current direct reports
Working closely with agency partners oversee campaign execution and measurement including creative development to ensure best-in-class cross-channel execution and brand consistency.
Drive integration of our digital and social media strategies with offline campaigns and PR that drive broader brand visibility and loyalty
Working closely with the social media manager develop, implement and optimize social media marketing strategy that delivers against set KPIs.
Drive analytics and provide insights and actionable recommendations that demonstrate a detailed knowledge of the digital platforms and channels
Utilize customer insights to develop and execute a CRM program
Working with the senior website marketing manager, provide oversight for website experience
Act as a digital strategic advisor for marketing teams
Actively own all existing, emerging and future digital marketing channels, including providing updates and POVs on trends
Cultivate trusting relationships with creative agency partners as well as cross functional teams
Budget oversight
Approximate time:task allocation:
35% strategic
20% executional
25% analytics & insights
15% team management
5% budget
What you bring to the role:
Proven track record of digital marketing successes equally showcasing strategic, innovative, effective thinking
Strategic. A strategic marketer who is intellectually curious and pro-active
Excellent Communicator. Strong, adept communicator. Ability to communicate with Executive Management and create strong relationships throughout all functions within the organization
Leader. Experience managing digital media and marketing programs. Direct experience working across programmatic media, paid search, direct media, and paid social. Strong people management skills
Mastery of SEO/SEM strategies, tactics, and best practices
Strong skills in analytics and developing reporting models
Understanding of CRM, acquisition strategies and loyalty programs
Working understanding of related digital disciplines such as User Experience, Content Strategy & Creation, Production, etc.
Strong understanding of social media platforms, trends, and measurement approaches
Consumer packaged goods and/or consumer lifestyle brand experience a must
Experience in an entrepreneurial environment will be helpful
Master problem solver
Excellent project management skills with an ability to set and achieve goals, meet deadlines, and multitask in a fast-paced environment
Bias toward action and strong sense of urgency
Executional excellence that showcases exceptional attention to detail
BA degree in Marketing or related field
10+ years marketing experience, inclusive of digital marketing
Influencer Marketing Coordinator
Minimum Experience:
Experienced
+ expand
Essentia Water, the #1 supercharged ionized alkaline water in the premium bottled water category, is looking for a talented and passionate individual to join our growing marketing team. Based in our Bothell, Washington corporate office, the Influencer Marketing Coordinator will report directly to the Influencer Marketing Specialist. In this role, the Coordinator will support the day-to-day execution of Essentia's PR and Influencer Marketing function while collaborating with the marketing mix. Responsibilities will include, but not limited to, project coordination, deskside research, ongoing tracking and reporting. This individual will also be responsible for ensuring the central document hub is maintained, among other administrative tasks.
We are looking for a team player who has a passion for communication and relationship-building, and thrives in a fast-paced, start-up environment. This individual will be detail-oriented with strong organizational skills and takes pride in being successful and making an impact. Working at Essentia is a natural fit for someone who is a health and fitness minded individual, who believes in and wants to help people improve their lives through better hydration.
What you get to do every day:
Provide coordination support for Essentia's Influencer Marketing programs on a day-to-day basis, with a primary focus for the influencer marketing workstreams
Assess and field influencer inquiries in a timely manner, responding to select inquiries as appropriate
Support the process for for incoming influencer applications, including research and response
Ongoing social media monitoring for influencer compliance, per the program guidelines
Responsible for maintaining influencer marketing program trackers and ensure its continually up-to-date
Support ongoing water fulfillment process, such as logistics, in partnership with the Office Coordinator
Support logistical planning for influencer marketing and/or PR activations
Responsible for gathering data and drafting recurring reports, including weekly coverage & highlights report
Leverage influencer marketing management tool on all influencer tracking and data analytics needs to report on key results of influencer marketing efforts
Responsible for being a knowledge leader in a rapidly growing and changing industry, being able to stay on top of industry and competitor trends
What you bring to the role:
Minimum one year of work experience in public relations, event marketing and/or social media preferred
Strong project coordination and writing skills with an ability to set and achieve goals, meet deadlines and multitask in a fast-paced, start-up environment
Passionate about consumer lifestyle brands and in touch with who or what are influencing and driving consumer trends
Some knowledge of the entertainment industry, sports, health & fitness and/or beverage category
Knowledge of social media platforms, trends and measurement approaches as well as tools
Demonstrated communication skills with an ability to communicate well both upwardly and cross-functionally
Strong interpersonal skills that foster teamwork, build confidence and support for one's ideas
Maintains a positive attitude, demonstrates sound judgment and is collaborative by nature
Proficient in Microsoft Office: Word, Excel, PowerPoint
BA degree in Marketing, Communications, Public Relations or related-field preferred; Strong interest in working on consumer lifestyle brands
Social Media Community Specialist
Minimum Experience:
Experienced
+ expand
Are you our social media unicorn?
Do you have a quick wit and love for building relationships? Are you often told you have first-class customer service skills and a knack for crafting stellar messaging? Do you have experience analyzing social media statistics and a curiosity of new trends happening in the social media space?
Essentia Water has a rare opportunity for a Social Media Community Specialist that will drive management of the day-to-day communications on social media, analyze and report social media analytics across all platforms, and become a consumer insights expert related to what's happening in the social media space related to competitive brands, and brands/efforts relevant to our millennial consumer. This is our unicorn! This person will need to have exceptional customer service skills, exceptional writing skills and a curious, analytical mind. We realize these attributes don't often come in a package, so if this is you, it could be the beginning of a beautiful relationship.
This role will be the face & voice of a growing consumer brand, among current and new consumers and will report to the Social Media Manager at our Corporate Headquarters located in Bothell, WA (Kirkland boundary line).
What you get to do every day? Spend the average day ensuring our consumers have an above-average day. Specifically:
Listen, listen, listen to what our community has to say and provide the right response consistently and in a timely manner. Essentially, be a master at customer servicing and relationship building between Essentia and our consumers!
Lead conversations with EW fans, potential customers, fellow brands, and many others. Be it related to social media campaign content or related to issues resolution (in partnership with the corporate communications team).
Identify key influencers and groups to foster relationships with, as well as identify ongoing opportunities to delight customers – from a 1:1 or a 1:many perspective.
Guide, moderate and monitor discussions and relevant conversations happening across our social channels
Be the consumer insights expert related to what resonates with the millennial consumer in the social media space. Conduct reporting on social media activities from competitive brands, millennial targeted brands (best-in-class social media programs/content) and any other notable efforts in this space.
Stay on top of defined analytics and key performance indicators (i.e. community growth, engagement), and generate monthly reports - based on KPIs as well as conversations, feedback, sentiment – that enable optimization
Support content production and curation
Work cross functionally with corporate communications, customer service, and operations
Approximate time:task allocation:
50% listening, responding and helping our communities, including customers with specific questions/comments about our products
30% analytics including analyzing past social performance
20% team collaboration including research, strategy and planning
What you bring to the role:
Bachelors degree in relevant field (marketing, communications, advertising, public relations or journalism) plus some experience post college in a marketing function. Interest/experience in social media with social community management and/or social media analytics experience a plus.
Knowledge and understanding of social media platforms, and enthusiastic about learning new platforms and tools
A comfort level with Google Analytics, Facebook/Instagram insights and other measurement tools to provide reports and insights on metrics such as reach, engagement, and brand preference/sentiment
Some Corporate Communications or a PR background is a plus
Consumer copywriting, editorial, or journalism skills
Strong, positive customer relationship skills
Is a self-starter and go-getter with a winning, optimistic and positive/professional attitude
Ability to work cross-functional
Ability to clearly articulate thoughts in writing
Able to quickly trouble shoot issues when needed (hyper responsive)
Experience working on a consumer brand is a plus
Minimum Experience:
Experienced
+ expand
Essentia Water, the #1 supercharged ionized alkaline water in the premium bottled water category, is looking for a talented and passionate individual to join our growing marketing team. Based in our Bothell, Washington corporate office, the Print Production Manager reports to the Sr. Marketing Operations Manager in the marketing department. In this role, the Print Production Manager will manage production needs including: sourcing vendors to find the highest quality items at the lowest cost, reviewing competitive bids, generating estimates, and managing project costs, managing proofing and quality of printed materials, as well as controlling production timelines and distribution.
Responsibilities:
Understand industry standard fabrication methods, materials, and production techniques to provide expert recommendations
Manage print proofing process to ensure that quality standards are met i.e. reviewing and approving material samples, digital proofs, and physical or pre-production proofs
Work with department leaders to understand project needs e.g. project mandatories, budgets, and timelines
Develop and communicate estimates clearly to project owners for budget approval
Manage production timelines to meet required deadlines, regularly providing status to project owners, stakeholders, and creative team
Manage inventory of printed materials
Identify and develop efficiencies within project life cycles
Facilitate business reviews with current vendors as well as interview and qualify new vendors, managing vendor changes as needed
Create and maintain production vendor and assets manual
Manage and attend press checks for quality and correctness (content, color, decoration, material)
Ensuring brand standards are implemented and consistent across multiple print platforms
Code and review vendor invoices and issue POs
Maintain accurate files for marketing production projects e.g. estimates, POs, allocations sheets, etc.
Attend industry events and trade shows to understand the most current print technologies

Qualifications:
Bachelor's Degree in Print Technology, Graphic Design, Business, Marketing, or related field
5+ years print production experience
Experience working with vendors in a retail environment is preferred
Experience with a consumer brand is preferred
Excellent project management skills with an ability to set and achieve goals, meet deadlines, and multitask in a fast-paced environment
Excellent interpersonal skills for fostering and maintaining business relationships
Detail-orientated problem solver
Bias toward action and a strong sense of urgency
Must be able to travel up to 25%
Experience with InDesign, Illustrator, Photoshop is preferred
Experience with project management software is preferred
Proficient in MS Word, Excel, PowerPoint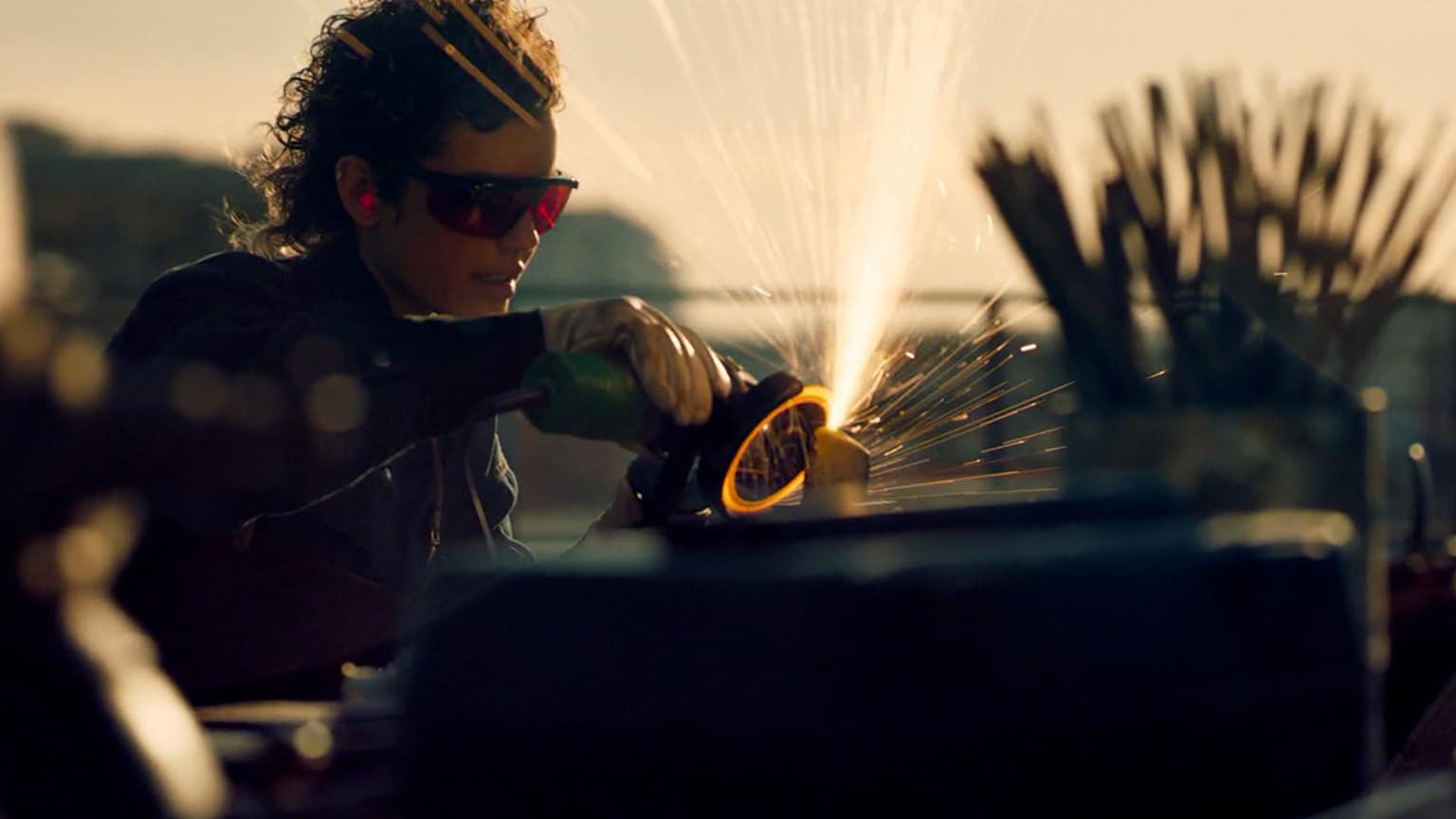 Like-minded people competing, performing, creating and striving to be the best version of themselves. We believe in living passionately, purposefully and that good hydration is the key to unlocking your full potential