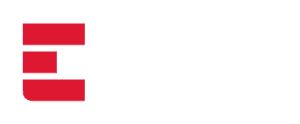 ESSENTIA WATER + INTERSCOPE RECORDS
STOP FOR NOTHING
An Artist Discovery Series
Essentia believes in giving people the proper hydration so they can do the things that matter most to them and stop for nothing. That's why we partnered with Interscope Records to bring you this exclusive series following top breaking artists as they share insights into their origins, their creative process, and how resiliency ultimately led to their success.
Episode 1 — EarthGang
EarthGang talks about their approach to life, what keeps them motivated, and the creative process for their upcoming album Ghetto Gods.
Episode 2 — Role Model
Role Model walks us through his morning routine, the beginnings of his music career, how music helped him overcome darker times, and how fans influence his creative process.
Episode 3 — Renforshort
On set with Renforshort as she preps to go back on tour, talks about how she didn't let a broken foot stop her from performing and how the world shut down on her as she dropped her debut EP.
NEW: Episode 4 — JAWNY
JAWNY walks us through his creative process while reflecting on his journey of self-discovery as an artist, and his mindset towards overcoming doubt.