Essentia was included in the first ever hydration study of its kind
The clinical trial, published in the Journal of the International Society of Sports Nutrition (JISSN), measured how well a leading bottled water and Essentia Water rehydrated participants after moderate aerobic exercise. The results? Essentia doesn't just taste better—it was shown to be more effective at rehydrating.+
Determine Essentia's rehydration effectiveness compared to a leading bottled water.
CLINICALLY SIGNIFICANT DEHYDRATION MARKER
Blood viscosity (thickness of the blood)
Randomized double-blind study in which 100 healthy adults, 50 male and 50 female, ages 25–49 were mildly dehydrated by aerobic exercise by 2 percent of their body weight, rehydrated and observed for two hours.
Rehydrating with Essentia supercharged ionized alkaline water was more effective than rehydrating with a leading bottled water.+
+Results of a double-blind, placebo-controlled clinical study with Essentia Water versus a leading bottled water in healthy subjects over two hours following moderate aerobic exercise.
December, 2016 in Journal of the International Society of Sports Nutrition

Essentia is the only bottled water brand listed in the Prescribers' Digital Reference for rehydration. The PDR is a trusted source for US healthcare providers.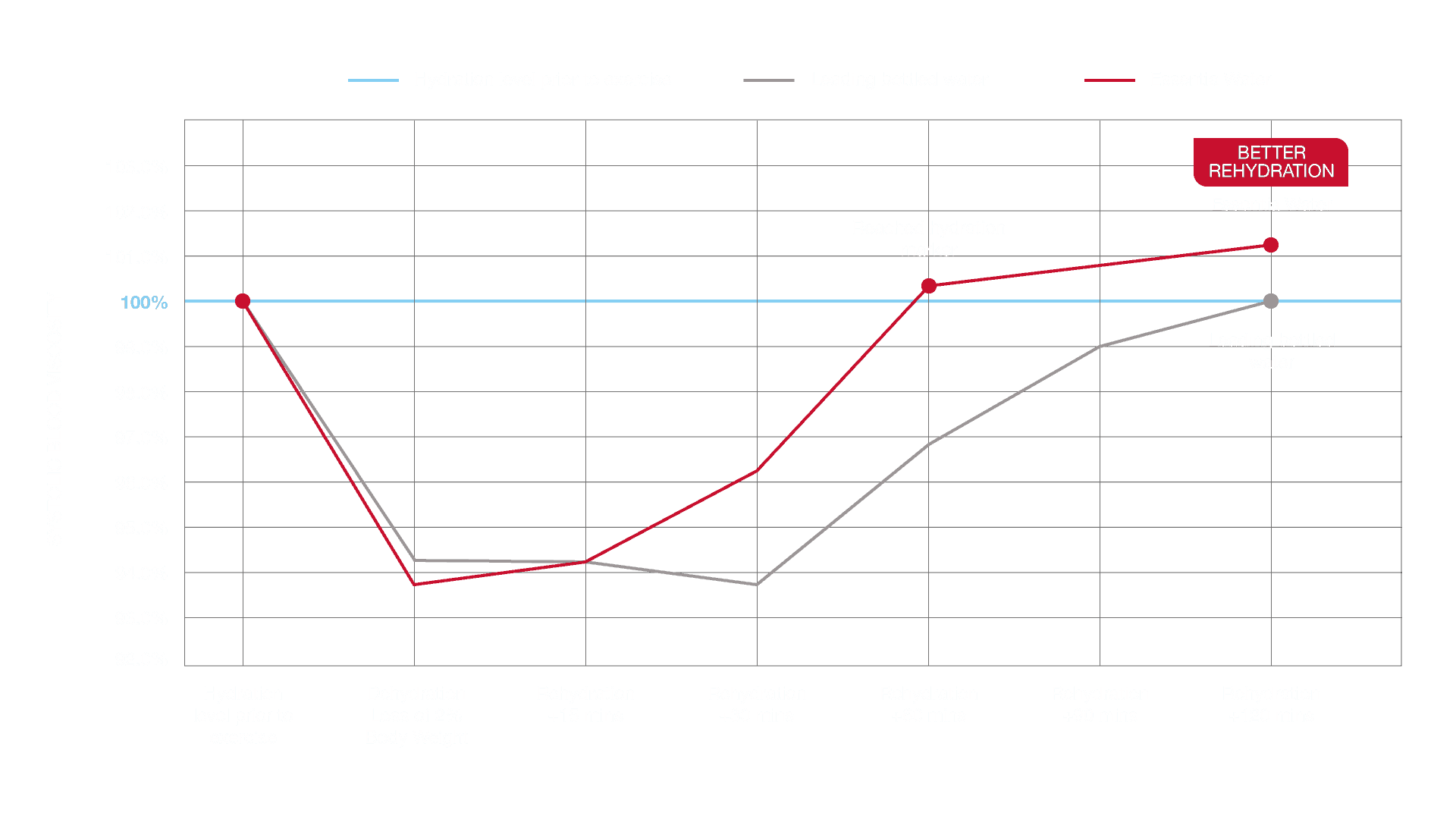 "These scientific findings reinforce feedback we've heard for several years from doctors, athletes, and all kinds of overachievers aiming to be at the top of their game. Essentia Water helps them rehydrate better."
Ken Uptain
Essentia Water Founder & CEO